It rains A LOT in Mississippi
so I've come to the conclusion that a raincoat is a necessity.
It's nearly impossible to manage a diaper bag, baby, umbrella, car keys and bags so I think a nice rain coat would make my life easier.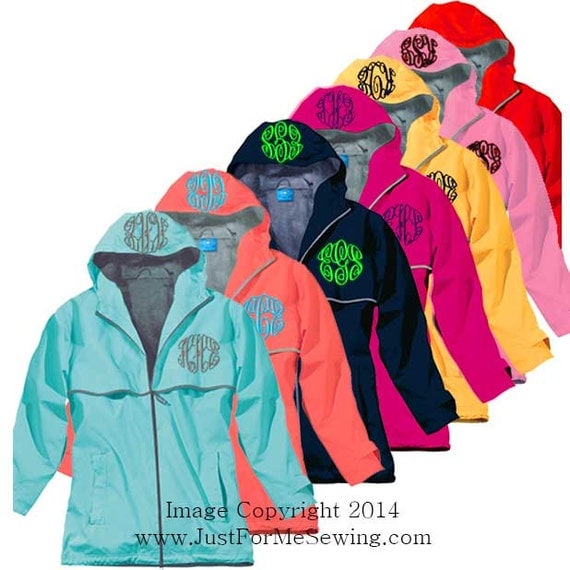 I've been on the hunt for one and I can't get these monogrammed jackets out of my head. There are tons of options on etsy but this $60 option stands out. I love the hood, the monogram and the fitted style of the jacket. I'm a little leery of buying a personalized (read non-returnable) jacket on-line so I've yet to pull the trigger. Do you have any favorite shops to recommend?? I'm even open to buying a jacket in stores and having it monogrammed on my own.