I have some favorites to share with you today. All of these items came from small shops that all sell amazing items. You've got to check them out!!
My favorite travel bag is from Coralee.
I won it from a contest another sweet blogger was hosting for this bag. The shop owner, Courtney, is from Mississippi and was so sweet! She was quick to get my order placed and shipped to me. She also included a sweet thank you with my bag. My weekender bag came monogrammed and I've already used it for several weekend trips. It is the perfect size, is sturdy and holds so much for a medium sized bag. The ikat print is so pretty and the navy monogram looks great. I also love that the bag has short handles along with a shoulder strap. I have a feeling this bag will be my go to travel bag for a long time. Check out Coralee's shop at
shopcoralee.com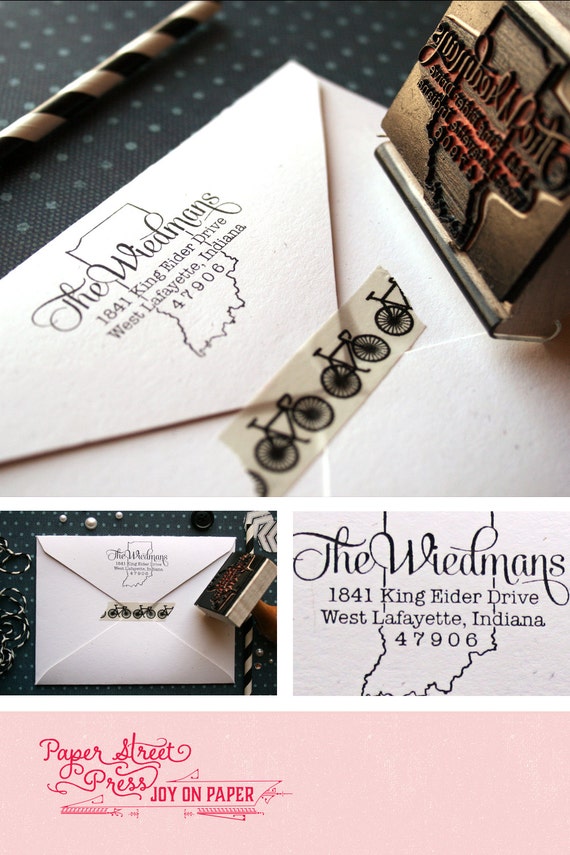 Indiana Return Address Stamp
I always look forward to buying a new address stamp when we move to a new place. Lately, that's been a new one a year for the last three years. I'm thrilled to have found Paper Street Press. They are an etsy shop located in Indiana and they make the cutest stamps. They are top quality, great detail and so nice to work with. They're fast to send a proof and make sure to get the stamp just right. It arrived quickly and I'm looking forward to shopping at Paper Street Press again. Check out their shop to see the prettiest invitations, stamps and prints.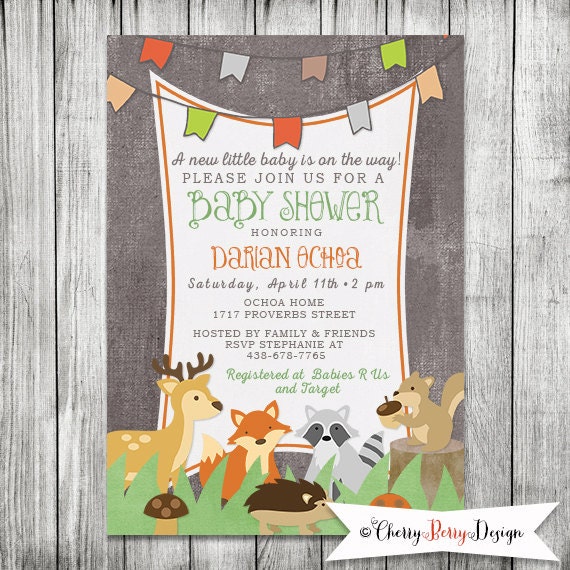 Woodland Baby Shower Invitation
I just hosted a woodland creature baby shower and these invitations were darling! The shop owner is great to work with, makes changes quickly and the finished product is perfect. She emails you the invitation and the quality is great. I printed them on my own and was so impressed. I'm saving this shop and keeping it in mind for any future events I plan.
My in-laws cat was eager to help me try out my next beauty products. I had been wanting to try the elf blush pallet and blush brush. The pallet was $6 and the brush was $3. I love 3/4 of the blush options and they look really pretty on. I am avoiding the bottom right option due to the visible sparkles. I'm not really interested in sparkly blush. So I'd highly recommend this elf combo! I also got the Sally Hanssen Diamond Shine clear coat, but haven't used it enough to give it a fair review. Stay tuned on that one :)


100% UV protection
Olive has worn these all summer long and they really are indestructible. They are cute, don't pinch and are really light weight. It took her a little while to get used to them, but she loves wearing them in the car to keep the sun out of her eyes. We found her for $8 at Toys R Us and they came in tons of different colors. Definitely worth the money.


What are your favorite small shops or faves you like to share with me?